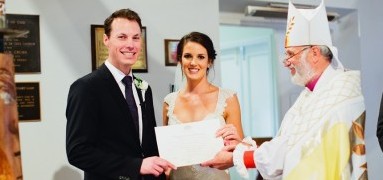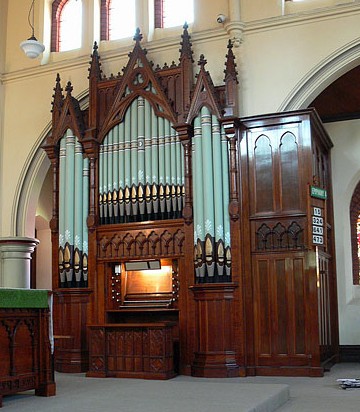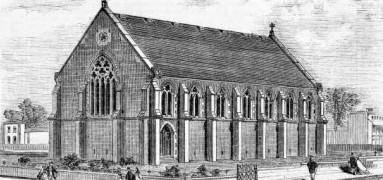 Save Holy TrinityLearn more
Latest News
HOTLINE
Dear friends,
What a wonderful Holy Week and Easter!  Attendances were down a little but Easter Day was magnificent with flowers that told a story and looked wonderful, music from Peter's keyboard and speakers made us feel we were in Notre Dame in Paris, good singing and a fabulous sermon. Everyone went away elevated as we celebrated the greatest event in history and declared again that "Christ is Risen! He is Risen indeed!" It is the fourth Pascal candle I have lit here and I can safely say that this Easter was by far the best I have experienced since my arrival.  All quite exhausting but so very worthwhile. I have enjoyed some very appreciated positive feedback from many people.
We look forward now to the re-installing of our organ and its dedication in August when Bishop Genieve will be here to worship with us and bless the new organ. August looks like a busy month with the Arts Festival as well so please make the effort to be at these events.
My sincere thanks to everyone who worked so very hard to make Easter and Holy Week the meaningful, prayerful and wonderful times that they were for all who attended.
Christ is Risen – He is Risen indeed!!
Blessings
Grant
A sincere thank you to Fr Grant for all his work and very encouraging sermons throughout the liturgies of Holy Week and for the weekly Lenten studies leading up to Holy Week.
Praying for the Community
For all members of our community especially all who live and work in Grey Street, and for all who work in shops, offices and businesses in our locality.  In our parish community we pray for our Parish Council.
Anniversaries this week 23rd April Arabella Lillian Goss (1963) 23rd April Jenny Gladys Bond (1976) 24th April Kathleen Robins             2009) 25th April Arthur M Pearce  25th April Joyce Chun-Linn (1982) 26th April Alma Maitland Searles (1964) 26th April Jane Hopkins (1972) 26th April Dennis Franklin Jam (1997) 27th April Kenneth Athol Quick (1969) 28th April Janet Marion Clarke (1909) April 29th Raymond John Kent (2016) April 29th Jan Chang (2009)
NOTICES
FOURTH THURSDAY BOOK CAFÉ:   If you haven't attended Book Café yet, come along and join in the fun on Thursday 27th April. Bring along the oldest book in your possession and then, if you wish, "show and tell" the group the history of that book.
SAUSAGE SIZZLES The roster is on the Board.  If you can assist please fill in your name.
ST MARK'S –please remember St Mark's when doing your shopping.  Also, those bags sold by Coles and Woolworths for around $1.00 are always appreciated as they are sturdier than plastic to give goodies out in. Our thanks to Fr Grant who this week delivered a boot full of food and Easter chocolates and eggs to St Mark's (and our thanks to all who donated them).
ABM Easter Day envelopes are still available.  If you were away over Easter you may wish to make a donation today 
Worship at Holy Trinity each week
Sunday 8am Eucharist
10am Sung Eucharist and Morning Tea
Tuesdays at 5.30pm Christian Meditation Group
Wednesdays at 10am Eucharist followed by Morning Tea On the Second Wednesday of each month the 10am Eucharist is held at Mercy Place Aged Care Facility
Wednesdays Playgroup 9.30am – 11am (during school terms)
Parish contacts:
Vicar:  The Rev'd Grant Edgcumbe
193 Hotham Street East Melbourne  T: 9417 3341
Hon Associate Priest: The Rev'd Jean Penman AM  T: 9457 7328,
Vicar's Warden: Laurence Moore T: 9481-7335
People's Wardens:  Nola Hatton T: 9589 0646; Lynne Mitchell T: 9419 7771