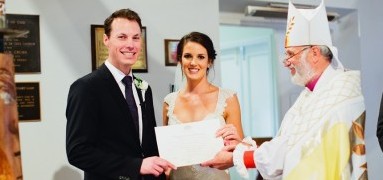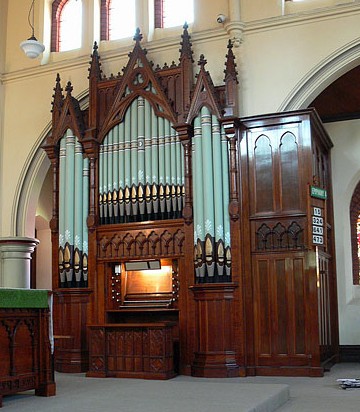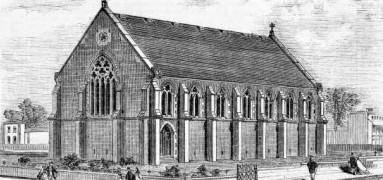 Save Holy TrinityLearn more
---

Christmas flowers at Holy Trinity
Latest News
HOTLINE
Dear friends,
Some years ago there was a bumper sticker that read, "if you don't stand for something, you'll fall for anything!" So many folks today seem to stand for nothing and I think the bumper sticker is beginning to be fulfilled.
Let me explain: in this week's gospel – we have John the Baptist pointing to Jesus as the one who is to come. A selfless statement set in the context of John's established popularity and following.  John already had disciples of his own and we are told that he attracted large crowds to hear him and be baptised by him.
It is here that he points away from himself to Jesus. He gives up his own ego so that Jesus might become the focus of the people.
Put that story in the context of the modern world where much of the focus is constantly on 'me' where many have fallen for the idea that I am so fantastic, great and wonderful that everyone wants to see what I had for breakfast, what I am wearing and what I am doing at every given moment of the day. Technology, which is truly wonderful, has made this constant focus on ourselves possible and many are now trapped by it. Our message is that there are people, forces, faith, that are actually more important than ourselves. We stand for the way John the Baptist lived; in that we point away from ourselves to Jesus and his great love.
One other bumper sticker from the 70′s, 'if you never look up, you start to think that you are at the highest point' – let us then look up to Jesus as John did and encourage others to do the same.
Grant.
MERCY AND HIGHGROVE SERVICES:  Please note the first services for 2017 at Mercy Aged Care and Highgrove Aged Care will be in February.
MEDITATION will recommence on Tuesday 31st January 2017.
ST MARK'S FOOD Sincere thanks to all who have contributed to the appeal for food, toiletries, etc during the year and a very big thank you to Fr Grant for delivering many car boots full across to St Marks.  From now until the end of January please bring NON-PERISHABLE items only please. 
FACEBOOK

You can now follow us on Facebook.
---
Worship at Holy Trinity each week
Sunday 8am Eucharist
10am Sung Eucharist and Morning Tea
Tuesdays at 5.30pm Christian Meditation Group
Wednesdays at 10am Eucharist followed by Morning Tea On the Second Wednesday of each month the 10am Eucharist is held at Mercy Place Aged Care Facility
Wednesdays Playgroup 9.30am – 11am (during school terms)
Parish contacts:
Vicar:  The Rev'd Grant Edgcumbe
193 Hotham Street East Melbourne  T: 9417 3341
Hon Associate Priest: The Rev'd Jean Penman AM  T: 9457 7328,
Vicar's Warden: Laurence Moore T: 9481-7335
People's Wardens:  Nola Hatton T: 9589 0646; Lynne Mitchell T: 9419 7771