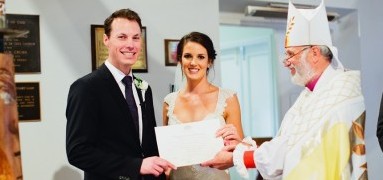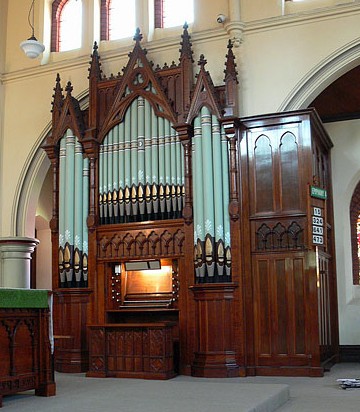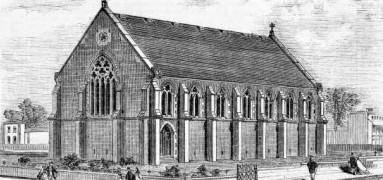 Save Holy TrinityLearn more
Latest News
HOTLINE
Dear friends
January seemed to disappear very quickly indeed. I always enjoy January as the roads are quieter and life seems to move at a gentler pace. The year really doesn't seem to start in earnest until February and here we are at the first Sunday of February with our 'Think Tank' meeting after the ten o'clock service. My hope is that now the holidays are behind us as many people as possible will be here on Sunday to contribute ideas for the year ahead. Jesus likens the church to salt, that vital element that both preserves and adds taste. This is our calling in the world so please join with me in praying that we have a very tasty and interesting meeting come Sunday.
Sincere thanks to Jan and Richard Williams who today will hand over the running of the first Sunday luncheons after many years of organising these community events. It is wonderful to have parish folk who have been so deeply rooted in our community. Thanks to you both, in particular Richard, for your quiet unassuming work for good.
Have a good week,
Blessings,
Grant.
Readings this Sunday: Isaiah 58.1-9a; Ps 112; 1 Corinthians 2.1.16; Matthew 5.13-20.
NOTICES
Next Wednesday  8th February the 10am service will be at Mercy Aged Care .
Sunday morning following the 10am service we will hold a Think Tank Talk over morning tea.  What we want are fresh ideas for social and fund raising functions for 2017.  Please come along and tell us your thoughts, give them to us in writing or email them to the church office office@holytrinitymelbourne.org.au .  We look forward to an exciting and progressive year.
LENTEN STUDIES: This year marks the 500th anniversary of Martin Luther posting his 95 theses on the church door in Germany. This seemingly minor event was set to change the history of Europe and Christianity as it had been known and organised up until then.  So to mark this we are going to look at some of this history on Wednesdays during Lent following the 10 o'clock service. We will look at the world Martin Luther grew up in and what happened after he posted his now famous document the effects of which are still very much felt in the church and society of today.
PLAYGROUP recommences next Wednesday 8th February 2017
TMA is here today.  Please take a copy.  It includes responses to the Bourke Street tragedy from Archbishop Freier (who is on leave), Vicar General Bishop Philip Huggins and Dean of St Paul's Cathedral Dr Andreas Loewe; The controversy surrounding President Trump's first Anglican Church services and much more.
SINCERE THANKS to the Playgroup gang for their work at the Parish Centre this week inside and in the garden.
FLOWER ROSTER The flower roster for 2017 is on the board.  If you wish to secure a date for memorial or other flowers please do so.  If you would like to assist with arranging flowers during the year, all help will be gratefully received.
Praying for the Community
For all members of our community especially all who live in Wellington Crescent, and for our Police and Emergency Services.  In our parish community we pray for our Morning tea providers.
---
Worship at Holy Trinity each week
Sunday 8am Eucharist
10am Sung Eucharist and Morning Tea
Tuesdays at 5.30pm Christian Meditation Group
Wednesdays at 10am Eucharist followed by Morning Tea On the Second Wednesday of each month the 10am Eucharist is held at Mercy Place Aged Care Facility
Wednesdays Playgroup 9.30am – 11am (during school terms)
Parish contacts:
Vicar:  The Rev'd Grant Edgcumbe
193 Hotham Street East Melbourne  T: 9417 3341
Hon Associate Priest: The Rev'd Jean Penman AM  T: 9457 7328,
Vicar's Warden: Laurence Moore T: 9481-7335
People's Wardens:  Nola Hatton T: 9589 0646; Lynne Mitchell T: 9419 7771