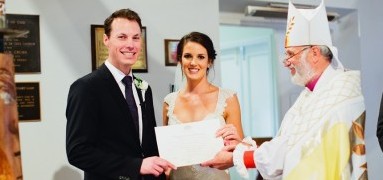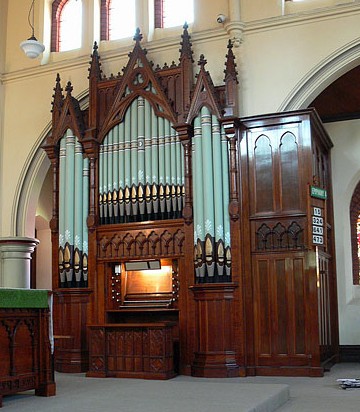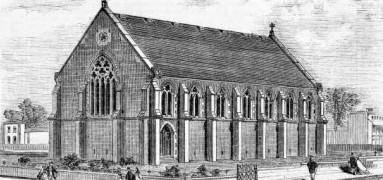 Save Holy TrinityLearn more
---
Latest News
HOTLINE

Dear Friends,

I find the Olympic Games completely captivating especially the wide variety of sports we have access to through the magic of television. Some of it is exciting and exhilarating and some of it is just a great pleasure. There is of course an inevitable emphasis on 'winning' and gaining that elusive Gold Medal. As I go about my daily business I often wonder how much of this spirit of wining has permeated our entire society. You only have to drive a car to realise that much of the population is obsessed with winning as cars cut you off and speed past you just to gain a car length's advantage. The arrogance and rudeness that is now common anywhere where there is a queue is quite horrible. So, the games are good but winning is not the only thing in the world.

This week we are reminded that humility, devotion and obedience are qualities to be treasured as much as, if not more than the desire to win. Jesus' Mother accepted God's call to carry the saviour of the world with grace and humility. We pray that we and all the world might follow her example of humble service.

Have a great week,

Grant.

 

FACEBOOK

You can now follow us on Facebook.
---
Worship at Holy Trinity each week
Sunday 8am Eucharist
10am Sung Eucharist and Morning Tea
Tuesdays at 5.30pm Christian Meditation Group
Wednesdays at 10am Eucharist followed by Morning Tea On the Second Wednesday of each month the 10am Eucharist is held at Mercy Place Aged Care Facility
Wednesdays Playgroup 9.30am – 11am (during school terms)
Parish contacts:
Vicar:  The Rev'd Grant Edgcumbe
193 Hotham Street East Melbourne  T: 9417 3341
Hon Associate Priest: The Rev'd Jean Penman AM  T: 9457 7328,
Vicar's Warden: Laurence Moore T: 9481-7335
People's Wardens:  Nola Hatton T: 9589 0646; Lynne Mitchell T: 9419 7771