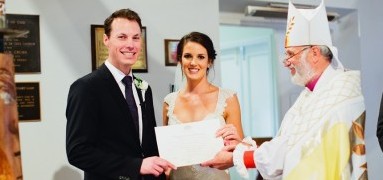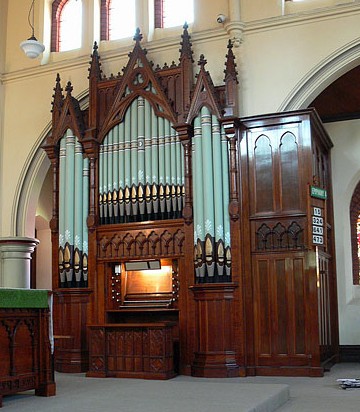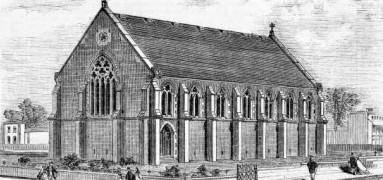 Save Holy TrinityLearn more

Buy a Festival Ticket – All Events: $120/$90 conc. go
MelbourneEast Arts Bookingslearn more…
---
Latest News
HOTLINE

Dear Friends,

I find the Olympic Games completely captivating especially the wide variety of sports we have access to through the magic of television. Some of it is exciting and exhilarating and some of it is just a great pleasure. There is of course an inevitable emphasis on 'winning' and gaining that elusive Gold Medal. As I go about my daily business I often wonder how much of this spirit of wining has permeated our entire society. You only have to drive a car to realise that much of the population is obsessed with winning as cars cut you off and speed past you just to gain a car length's advantage. The arrogance and rudeness that is now common anywhere where there is a queue is quite horrible. So, the games are good but winning is not the only thing in the world.

This week we are reminded that humility, devotion and obedience are qualities to be treasured as much as, if not more than the desire to win. Jesus' Mother accepted God's call to carry the saviour of the world with grace and humility. We pray that we and all the world might follow her example of humble service.

Have a great week,

Grant.

ARTS FESTIVAL: Our Arts Festival will be held 26-28 August and brochures are available for you to take.   We need volunteers to do a letter box drop prior to the festival.    There is a clip board on the table in the church – would you please indicate which street/s you may be able to do.

ORBISTRI     We are seeking content for our next edition of Orbistri (the Occasional Parish Newsletter) so if you would like to contribute, please let Anne Horry or Lynne Mitchell know.  It could be a cause close to your heart that you want to raise awareness of, you may have been to a movie that is worth reviewing, you may have a recipe that you want to share. We are happy to receive written pieces from you or your ideas that you are happy for us to put into words.  This is a newsletter for the Parish that we are hoping to produce regularly with plenty of variety and interest.  With your help, we can achieve that.

KNITTED SQUARES.  Margaret Webster would like all the knitted squares by Wednesday please.

SAUSAGE SIZZLES.  The roster is on the Board.  If you can assist with any of these matches please fill in your name accordingly or speak to Lyn.

NEXT WEDNESDAY the afternoon Eucharist will be at Highgrove. Please pray for the residents of Highgrove.

UPCOMING CONCERT: Sunday 4th September at 3pm – Classical Romanticism presented by Trio Anima Mundi – brochures available.

JOHNSON COLLECTION: Bp Ian George will be at the Johnson Collection on August 18th and 25th speaking on Capability Brown – his life and art and especially the gardens of Blenheim and Petworth.  In the second lecture he looks at the recently restored 18th Century Garden at Painshill  Park designed by the Hon. Charles Hamilton.  Bookings 9416 2515.

Praying for the Community

For all members of our community especially all who live in Hoddle Street, for the clergy and people of the member churches of Melbourne City Churches in Action.   In our parish community we pray for our Wardens.

Praying for those in need

Isabel, Eve, Johanne, Edie, (Randy, Ron and Miles) Gytha, Fr Noel, Karin, Kevin, Joan, Julie, Ian, Marjorie, (Jeff, Helen & Kerrie), Susan, Ernest & Herbert, Wendy, Tony & Marjorie, Jim, Bonnie, Fiona, Kate & Claire, Nerida, Barbara.

Remembering the departed

  Aug 5 Heather Joy Francis (1991) Aug 8 Bradley Wallace Toone (2013) Aug 14  Eleanor Kathleen Morris (1984)Aug 15  Gavin Scoular (1963)   Aug 15 James Fox Harvey (1973) Aug 16  Albert Dodds (1983) Aug 16  Emily Margaret Louise Gray (1968) Aug 16 Mary Maxwell (2014) Aug 18 Arthur Charles Trewin (1997) Aug 18  Albert McPherson, priest, (2011) Aug 18 Irene Florence Harding (2006)        Aug 19  Jane Steel (1940) Aug 19  Peter Critchley (2014) Aug 19  Thomas McEwan (1969) Aug 20  Jean Alison Clabburn (1967) Aug 20 Stella Louisa Gilbert B.E.M. (1999).

Recently Departed: Major General James (Jim) Curnow Hughes, AO DSO MC (Rtd)

FACEBOOK

You can now follow us on Facebook.
---
Worship at Holy Trinity each week
Sunday 8am Eucharist
10am Sung Eucharist and Morning Tea
Tuesdays at 5.30pm Christian Meditation Group
Wednesdays at 10am Eucharist followed by Morning Tea On the Second Wednesday of each month the 10am Eucharist is held at Mercy Place Aged Care Facility
Wednesdays Playgroup 9.30am – 11am (during school terms)
Parish contacts:
Vicar:  The Rev'd Grant Edgcumbe
193 Hotham Street East Melbourne  T: 9417 3341
Hon Associate Priest: The Rev'd Jean Penman AM  T: 9457 7328,
Vicar's Warden: Laurence Moore T: 9481-7335
People's Wardens:  Nola Hatton T: 9589 0646; Lynne Mitchell T: 9419 7771