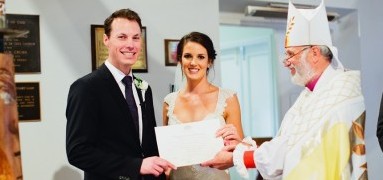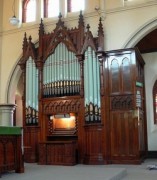 NOVEMBER 8 – NOVEMBER 17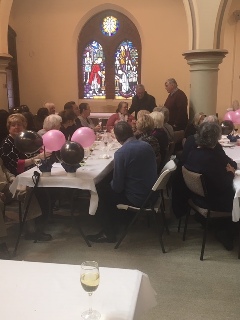 Dear Friends,
What a wonderful service and luncheon last week to celebrate Jean's 80th birthday. A    huge thanks to everyone who contributed to food, setting and cleaning up and the         wonderful atmosphere that was abroad. There is something very Jesus like about a     party as He was often at them joining in the celebrations of life.
A special thanks to Ray Sharpe and his helpers again who so generously gave time and   fed us so well.
Sunday November 10th is shaping up to be a full and comprehensive day in our   worship with Jean's last formal day in the sanctuary, the Arts Festival Prayers,   Remembrance Day and Philip Kent making a flying visit. Apologies in advance if this is all a bit confused but with the pressures of time there has been little choice I am afraid.
Following this I will be away for two Sundays so there will be no 8 o'clock on those   two  Sundays and Morning Prayer and Meditation will be cancelled for the Thursdays I   am away.
This Sunday we celebrate the joyous festival of All Saints which allows us to sing some of the best hymns we have in our tradition. Please join us to enjoy this great day.
Blessings and thanks to all.
Grant.
Readings: Daniel 7.1-3,15-18, Ps 149, Ephesians 1.11-23; Luke 6.20-31
Praying for the Community
For all members of our community, especially all who live and work in Darling Street and for clergy and people of the Unitarian Church.  In our Parish community we pray for our Playgroup.
Praying for those in need
(Randy, Ron and Miles) Gytha, Karin, Julie, Paul, Jeffrey, John, Mark, Lindsay, Lionel, Patrick, Barbara, Kate, Clare, Jeff, Neil, Tony, Terry and Richard, Caitlin, Alan, Luke and Bodhi, Harold, Barney, Lyn, Eva, Celia.
Anniversaries Nov 3 Verlie May Haines (1995) Nov 5 Florence Grace Bruce (1969) Nov 8 Robert Norman Button (1975) Nov 9 Roy Albert Llewellyn (1979)
NOTICES
FOURTH THURSDAY BOOK CAFÉ – On a hot afternoon it was cool in the Parish Centre and we enjoyed a good chat and delicious afternoon tea.  We look forward to our early Christmas celebration at our last Book Cafe for 2019 on Thursday 28 November 2pm-4pm.  All Welcome.
MINI MARKET on December 1st we will be holding our Christmas Mini Market following the 10am service.   It is time to start baking, potting up plants, preparing small gifts, knick knacks etc.   Ray has made his Christmas pudding and raffle tickets are available – $2 each or 3 for $5.
ST MARK'S – Foods requested for the Christmas Season are shortbread, Christmas cakes, puddings, sweets,  as well as small tins of ham, tuna, corn beef, pasta, soups etc.
NOTE – there will be NO Morning Prayer service or Meditation on Thursday 21st November and Thursday 28th November.
THERE WILL BE NO 8AM SERVICE ON SUNDAY  17TH AND 24TH NOVEMBER AND SUNDAY 1ST DECEMBER
Worship at Holy Trinity each week
Sunday: 8am Eucharist; 10am Sung Eucharist and Morning Tea
Tuesdays at 5.30pm Christian Meditation Group
Wednesdays at 10am Eucharist followed by Morning Tea
Thursdays at 8.30am Morning Prayer and scripture readings followed by Meditation at 8.45am.
On the First Wednesday of the month the 10am Eucharist has an emphasis on healing with the opportunity of anointing.
On the Second Wednesday of each month the 10am Eucharist is held at Mercy Place Aged Care Facility
On the Third Wednesday of each month a 1.30pm Eucharist is held at Highgrove Aged Care Facility
Wednesdays Playgroup 9.30am – 11am (during school terms)
Parish Contacts
Vicar:  The Rev'd Grant Edgcumbe 193 Hotham Street East Melbourne
T: 9417 3341
Hon Associate Priest: The Rev'd Jean Penman AM T: 9457 7328,
Website: www.holytrinitymelbourne.org.au Email: office@holytrinitymelbourne.org.au
Vicar's Warden: Laurie Moore T: 9481-7335
People's Wardens:  Lynne Mitchell T:0412592005;
Sue Moses-Critchley 9486 3598
---
---
---