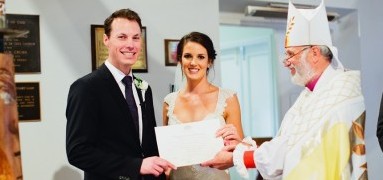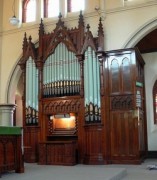 UPCOMING CONCERTS:
12th November 3.00pm in the Church. Trio Anima Mundi present Concert 11 – The Outsiders - $35/$25.
More information on table in the Church.
HARVEST FESTIVAL:  Please note we are changing the date of the service to celebrate "Harvest Festival" where will give special thanks to God for all the wonderful food and drink we have. It will now be on Sunday 12th November.  Also, on that day I hope we can make a special effort to bring along suitable food that we can use to decorate around the altar and then take it all to St Mark's Fitzroy.
---
---
Worship at Holy Trinity each week
Sunday 8am Eucharist
10am Sung Eucharist and Morning Tea
Tuesdays at 5.30pm Christian Meditation Group
Wednesdays at 10am Eucharist followed by Morning Tea On the Second Wednesday of each month the 10am Eucharist is held at Mercy Place Aged Care Facility
Wednesdays Playgroup 9.30am – 11am (during school terms)
Parish contacts:
Vicar:  The Rev'd Grant Edgcumbe
193 Hotham Street East Melbourne  T: 9417 3341
Hon Associate Priest: The Rev'd Jean Penman AM  T: 9457 7328,
Vicar's Warden: Laurence Moore T: 9481-7335
People's Wardens:  Nola Hatton T: 9589 0646; Lynne Mitchell T: 9419 7771