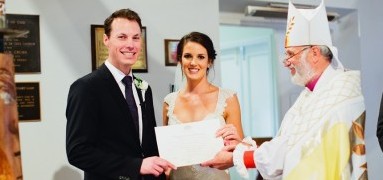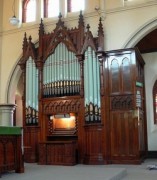 Dear Friends,
Accompanying this wonderful season of Christmas is for most of us a great deal of good will, generosity and blessing. Many gifts are given and received and the feeling is wonderful. Today we celebrate the visit of the wise ones to Jesus who came with gifts symbolising Jesus' life and what it would mean. They brought to Jesus the very best, gold, frankincense and myrrh. (I guess today they would have brought Jesus gift cards ?)
Christmas is a time for giving certainly, but I wonder if we should try to make all of life a time for giving and in doing so try to give our very best to God and to one another. Maybe our prayer today might be that we can always give the gold within our natures, not just during this wonderful season but always and every day of the year.
May this New Year be a time of growth in faith, a new peace on earth and an increased striving to heal our lovely planet.
May God continue to bless us all as we start this new decade.
Grant
Sunday's readings:  Isaiah 60.1-6; Ps 72; Ephesians 3.1-12; Matthew 2.1-12
Praying for the Community
For all members of our community, especially all who live and work in Powlett Street and for all who work in and visit the sporting venues in our locality. In our Parish we pray for our morning tea providers.
Praying for those in need
(Randy, Ron and Miles) Gytha, Karin, Julie, Paul, Jeffrey, John, Mark, Lindsay, Lionel, Patrick, Barbara, Kate, Jeff, Neil, Tony, Terry and Richard, Caitlin, Alan, Luke and Bodhi, Harold, Barney, Lyn, Eva, Celia.
Anniversaries Dec 31 Rita Frances Lister (2000) Jan 5 Shan Diyal (2006) Jan 6 Fred H Baker (1946) Jan 6 Felix Ravenel Dupas (1962) Jan 7 Cy Lister Monaghan (2018) Jan 9 Percy Reginald Jan (1979) Jan 10 Muriel Constance Mary Turner (1983) Jan 11 Richard Wallace Ball (2016) Jan11 Irene Louise Parker (1977).
CHRISTIAN MEDITATION The Tuesday evening Meditation Group is now in recess and will recommence on Tuesday 21st January at 5.30pm..
PLAYGROUP is now in recess and will recommence at the beginning of the next school term in 2020.
---
Worship at Holy Trinity each week
Sunday: 8am Eucharist; 10am Sung Eucharist and Morning Tea
Tuesdays at 5.30pm Christian Meditation Group
Wednesdays at 10am Eucharist followed by Morning Tea
Thursdays at 8.30am Morning Prayer and scripture readings followed by Meditation at 8.45am.
On the First Wednesday of the month the 10am Eucharist has an emphasis on healing with the opportunity of anointing.
On the Second Wednesday of each month the 10am Eucharist is held at Mercy Place Aged Care Facility
On the Third Wednesday of each month a 1.30pm Eucharist is held at Highgrove Aged Care Facility
Wednesdays Playgroup 9.30am – 11am (during school terms)
Parish Contacts
Vicar:  The Rev'd Grant Edgcumbe 193 Hotham Street East Melbourne
T: 9417 3341
Hon Associate Priest: The Rev'd Jean Penman AM T: 9457 7328,
Website: www.holytrinitymelbourne.org.au Email: office@holytrinitymelbourne.org.au
Vicar's Warden: Laurie Moore T: 9481-7335
People's Wardens:  Lynne Mitchell T:0412592005;
Sue Moses-Critchley 9486 3598
---
---
---