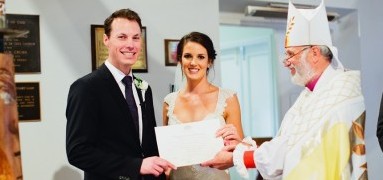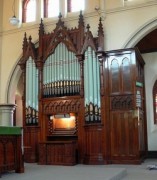 Dear Friends,
From my earliest years I have been intrigued, in fact in love with books. They are the source of endless pleasure, a place to escape from the harsh realities of the world and sometimes places to confront even harsher truths. My first career was as a librarian where this love developed and flourished even more. My house is crammed full of books and I still spend much time and money in book shops. 
However, as with all love affairs things change. When travelling now I rarely carry books because of the weight and often now when reading a book in bed I nearly get knocked out when I fall asleep holding a book and it bashes me in the head. So books as we have known them are perhaps less popular than in the past but as our current book fair is proving there are still plenty of them around. The hard work from so many for the book fair is awesome and we thank you all for carrying, sorting and selling such a huge volume of books.
With the advent of kindles and MacBooks predictions of the demise of print books have abounded but I strongly feel that this will never happen as there is something tactile and wonderful about a print book, it smells right and at the end of the night there is little difference between a bash in the head from a good book or from an iPad.
Rejoice and give thanks for books in all their manifestations and for our amazing, tiring and invigorating Book Fair.
Grant
Praying for the Community
For all members of our community, especially all who live and work in Powlett Street and for all who work in and visit the sporting venues in our locality. In our Parish we pray for our morning tea providers.
Praying for those in need
(Randy, Ron and Miles) Gytha, Karin, Julie, Paul, Jeffrey, John, Mark, Lindsay, Lionel, Patrick, Barbara, Kate, Jeff, Neil, Tony, Terry and Richard, Caitlin, Alan, Luke and Bodhi, Harold, Barney, Lyn, Eva, Celia.
Anniversaries Dec 31 Rita Frances Lister (2000) Jan 5 Shan Diyal (2006) Jan 6 Fred H Baker (1946) Jan 6 Felix Ravenel Dupas (1962) Jan 7 Cy Lister Monaghan (2018) Jan 9 Percy Reginald Jan (1979) Jan 10 Muriel Constance Mary Turner (1983) Jan 11 Richard Wallace Ball (2016) Jan11 Irene Louise Parker (1977).
NOTICES
ANZAC CONCERT - On 25th April the East Melbourne Community salutes Anzac Day in Song – in the church 7.30pm – Lorena Stipani (soprano) and David McNicol (pianist).  $40/$30 concession. Much loved wartime melodies.  Tickets are available from Pat Jones 0425 854 836 or www.trybooking.com/BHWOM.
PLAYGROUP recommenced on Wednesday 12th February.  The current roster is on the Board and volunteers are needed.  Any assistance will be appreciated.  If you are able to assist please fill in your name in the appropriate spot and/or speak to Margaret Webster or Julia Fox.
THIRD SUNDAY SINGALONG at 56 Grey Street on Sunday 23 February 5.00 to 7.00pm. You bring a bottle; Pat will provide nibbles.
---
Worship at Holy Trinity each week
Sunday: 8am Eucharist; 10am Sung Eucharist and Morning Tea
Tuesdays at 5.30pm Christian Meditation Group
Wednesdays at 10am Eucharist followed by Morning Tea
Thursdays at 8.30am Morning Prayer and scripture readings followed by Meditation at 8.45am.
On the First Wednesday of the month the 10am Eucharist has an emphasis on healing with the opportunity of anointing.
On the Second Wednesday of each month the 10am Eucharist is held at Mercy Place Aged Care Facility
On the Third Wednesday of each month a 1.30pm Eucharist is held at Highgrove Aged Care Facility
Wednesdays Playgroup 9.30am – 11am (during school terms)
Parish Contacts
Vicar:  The Rev'd Grant Edgcumbe 193 Hotham Street East Melbourne
T: 9417 3341
Hon Associate Priest: The Rev'd Jean Penman AM T: 9457 7328,
Website: www.holytrinitymelbourne.org.au Email: office@holytrinitymelbourne.org.au
Vicar's Warden: Laurie Moore T: 9481-7335
People's Wardens:  Lynne Mitchell T:0412592005;
Sue Moses-Critchley 9486 3598
---
---
---