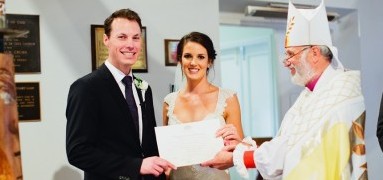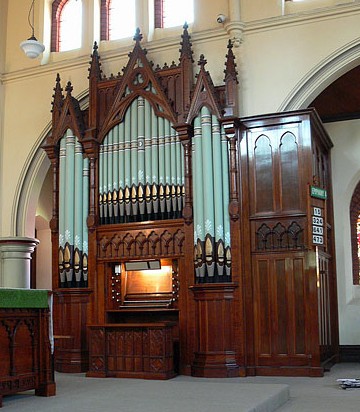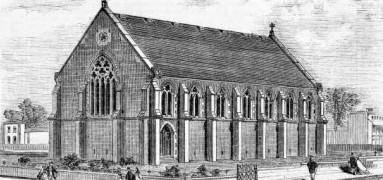 Save Holy TrinityLearn more

Buy a Festival Ticket – All Events: $120/$90 conc.
---
Latest News
HOTLINE

Dear friends,A very big thank you to all who made last Sunday's farewell to Peter such a splendid occasion. The liturgy was meaningful and splendid as was the great food and company that followed. Thanks too for the generous response towards a presentation for Peter which was a small icon of the Holy Trinity to remind him of his time here and as he will be setting up a new home we presented him the remainder in cash. We continue to wish Peter well as he makes this transition.

The news of the world seems to becoming more and more disturbing with the latest excesses perpetrated by IS in France. The murder of Christian priests introduces a new dimension to this horror and shows just how unthinking the members of this movement are: it would seem to me that the last thing you would want to create is a Christian martyr to be held up to the world evoking sympathy. We are investigating the possibility of inviting someone to discuss Islam in a deeper way than presented by the press and hope to do that on a Sunday soon. More about that later.

In the meantime let us continue to pray for the world and those who work for peace.

Blessings

Grant.

Readings this Sunday:  Hosea 11.1-11; Ps 107 (1-9) Colossians 3.1-11; Luke 12.13-21.

Praying for the Community

For all members of our community especially all who live in Green Street, for all who work in and visit the motels, hotels and apartments in our area.   In our parish community we pray for the members of Faye Dumont's choir.

Praying for those in need

Isabel, Eve, Johanne, Edie, (Randy, Ron and Miles) Gytha, Fr Noel, Karin, Kevin, Joan, Julie, Ian, Marjorie, (Jeff, Helen & Kerrie), Susan, Ernest & Herbert, Wendy, Tony & Marjorie, Jim, Bonnie, Fiona, Kate & Claire, Nerida.

SERVERS IN THE SANCTUARY. With Peter leaving there will be real pressure in our servers' roster so I am hoping that some folks might feel God's call to offer yourselves to serve at services on Sunday.  Please see the Vicar.

BISHOPSCOURT OPEN DAY: We are sizzling sausages Saturday and Sunday at Bishopscourt.  Come along and have a sausage and a stroll through Bishopscourt and its garden.

SAUSAGE SIZZLES.  The roster for August 5th & 6th is on the Board.  If you can assist, please speak to Lyn.

NAIDOC:  A cheque for $471.00 proceeds of the Naidoc luncheon has been forwarded to the Diocese this week as a contribution to the Reconciliation Action Plan of the Diocese and the work of Helen Dwyer.

FOURTH THURSDAY BOOK CAFE:  Just a small number enjoyed fun, fellowship and lots of chatting at our cosy Cafe over a delicious afternoon tea.   Come and join us next on 25th August 2-4pm at 193 Hotham Street East Melbourne.

ARTS FESTIVAL: Our Arts Festival will be held 26-28 August and brochures are available for you to take.   We will shortly be asking for volunteers to do a letter box drop prior to the festival.

JIM HUGHES :  Jim features in this issue of the East Melbourne community magazine – see article on the Noticeboard in the Macbean Room.

Remembering the departed

July 31  Peter John McGrath (1990) Aug 1  Ellen Catherine Neish (1940) Aug 1 Geoffrey Siverson (2014) Aug 1 Sarah Salome Esnouf (1979) Aug 1 Solveig Isabelle Renou (1989) Aug 1 John Reid Heath (1993) Aug 2 Sybil Heather Peters (2011) Aug 3 Margaret Jan (2009) Aug 4 Selina Cridland Macbean (1948) Aug 5 Mabel Kate Taylor (1968) Aug 5 Heather Joy Francis (1991) Aug 5 Heather Dunlop (2010) Aug 5 Bradley Wallace Toone (2013)

Recently departed Colin Holden, priest.

FACEBOOK

You can now follow us on Facebook.
---
Worship at Holy Trinity each week
Sunday 8am Eucharist
10am Sung Eucharist and Morning Tea
Tuesdays at 5.30pm Christian Meditation Group
Wednesdays at 10am Eucharist followed by Morning Tea On the Second Wednesday of each month the 10am Eucharist is held at Mercy Place Aged Care Facility
Wednesdays Playgroup 9.30am – 11am (during school terms)
Parish contacts:
Vicar:  The Rev'd Grant Edgcumbe
193 Hotham Street East Melbourne  T: 9417 3341
Hon Associate Priest: The Rev'd Jean Penman AM  T: 9457 7328,
Vicar's Warden: Laurence Moore T: 9481-7335
People's Wardens:  Nola Hatton T: 9589 0646; Lynne Mitchell T: 9419 7771