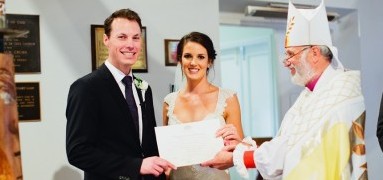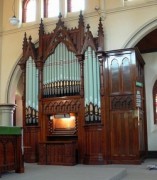 Services have now resumed. You are most welcome to join us at 8 am or 10am
PENTECOST 2020 https://www.youtube.com/watch?v=AJ-l_XoqCmU
TRINITY SUNDAY 2020 https://youtu.be/12KpdY36GPM
PENTECOST 2 – 14 JUNE 2020 https://www.youtube.com/watch?v=a0CkEjTeBHw
BIRTH OF ST JOHN THE BAPTIST: https://www.youtube.com/watch?v=wDk2g2_IuCU
STs PETER & PAUL: https://www.youtube.com/watch?v=JPRpbDzEe6k
PENTECOST 5 – 5TH JULY https://www.youtube.com/watch?v=Asv-AooUx2I
PENTECOST 6 – 12TH JULY: https://www.youtube.com/watch?v=0KLSdRpI_sM
St MARY MAGDALENE 19th JULY https://www.youtube.com/watch?v=I6f_t_S0-fk
PENTECOST 9 – 2nd AUGUST: https://www.youtube.com/watch?v=af7vC-Jj8K0
PENTECOST 10 – 9th AUGUST: https://www.youtube.com/watch?v=qSuQJwRLlDw\
PENTECOST 11 – 16th AUGUST: https://www.youtube.com/watch?v=cVOvV6nkg0E
PENTECOST 12 – 23rd AUGUST: https://www.youtube.com/watch?v=kT0YL39xAlg
PENTECOST 13 – 30th AUGUST: https://www.youtube.com/watch?v=dStFGpLhCIQ&t=108s

PENTECOST 14 – 6th SEPTEMBER: https://www.youtube.com/watch?v=99fahrKtM1A
PENTECOST 15 – 13th SEPTEMBER: https://www.youtube.com/watch?v=plT4Ke4cQ3s
ST MATTHEW – 20th SEPTEMBER: https://www.youtube.com/watch?v=pTRv83yvRZU
PENTECOST 17 – 27th SEPTEMBER: https://www.youtube.com/watch?v=Z0YKnOS3k_o
PENTECOST 18 – 4th OCTOBER: https://www.youtube.com/watch?v=1dUkV_RenZg
PENTECOST 19 – 11h OCTOBER: https://www.youtube.com/watch?v=KwDozbccXjg
ST FRANCIS OF ASSISI – 18th OCTOBER: https://www.youtube.com/watch?v=_j_Hcqo35QI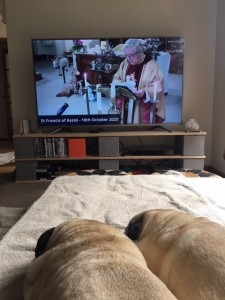 TWO ARDENT VIEWERS OF THE STREAMED
     ST FRANCIS OF ASSISI SERVICE 
PENTECOST 21 – 25th OCTOBER: https://www.youtube.com/watch?v=-QZxC16g11A
ALL SAINTS 1st :https://www.youtube.com/watch?v=DzbhC1jMhYw

PENTECOST 23 – 5th NOVEMBER: https://www.youtube.com/watch?v=0LwpRnBCgoY
NAIDOC – 15th NOVEMBER: https://www.youtube.com/watch?v=EfvCF045DhU
CHRIST THE KING – 222nd NOVEMBER: https://www.youtube.com/watch?v=kWrug3HGS1o
ADVENT SUNDAY – 28th NOVEMBER: https://www.youtube.com/watch?v=H55juwaBMRQ
ADVENT 2 – 6th DECEMBER: https://www.youtube.com/watch?v=M3JN4owcY3U
ADVENT 3 – 13th DECEMBER: https://www.youtube.com/watch?v=y007GjVYfkg
ADVENT 4  20th DECEMBER:  https://www.youtube.com/watch?v=w-yIpVZsR9w
CHRISTMAS EVE 2020: https://www.youtube.com/watch?v=7EfSCahgUwU
PRESENTATION OF CHRIST 31st JANUARY 2021: https://www.youtube.com/watch?v=88Dq1ykmVaA
EPIPHANY  5 7th FEBRUARY 2021: https://www.youtube.com/watch?v=sVLNr1KXfXW
TRANFIGURATION/FR GRANT'S 40TH ANNIVERSARY OF HIS DEACONING 14TH FEBRUARY 2021: https://www.youtube.com/watch?v=nU35De5o_JU
ASH WEDNESDAY 2021: https://www.youtube.com/watch?v=5o_ci_urclw
LENT 1 21st FEBRUARY 2021: https://www.youtube.com/watch?v=MWzZ9UJ1hcs
A Prayer
Keep us, good Lord,
Under the shadow of your mercy
In this time of uncertainty and distress.
Sustain and support the anxious and fearful,
And lift up all that are brought low,
That we might rejoice in your comfort
Knowing that nothing can separate us from your love. Amen.
May you find blessing and peace at this difficult time.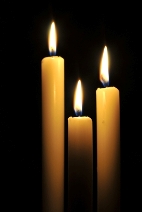 Lighten our darkness, Lord we pray, and by your great mercy defend us from all perils and dangers of        this night; for the love of your only Son, our Saviour Jesus Christ our Lord. Amen.
  Or 
Grant us, Lord, the lamp of charity which never fails, that it may burn in us and shed its light  on those      around us , and that by its brightness we may have a vision of that holy City, where dwells the true and      never-failing light, Jesus Christ our Lord. amen.
Dear Friends,
Much has been made in the past of what we might consider giving up for Lent and there is much wisdom in this especially moderating how much we eat. It is also helpful that we do something extra during the weeks of Lent so this year each Sunday we will focus our intercessions on a part of the world where people live daily through the terror of oppression and totalitarianism. One thing Covid has focused for us is how dreadful government regulation can be, curfews and restrictions are hard to deal with even when they are for our own protection, imagine living an entire life under the horror of governments who are answerable to no one.
We will begin this Sunday with Myanmar as we pray especially for their democratic government (currently deposed), their people, and the Generals. Maybe if all of us prayed daily along these lines we might see a change. There is hope as I remind us of the people power we witnessed in the Philippines some years ago – citizens handing flowers to the soldiers in tanks until the army joined the people in change.
This may be a good Lenten project for us this year.
Grant.
Services have now resumed.
You are most welcome to join us at 8 am or 10am
Worship at Holy Trinity each week
Sunday: 8am Eucharist; 10am Sung Eucharist and Morning Tea
Tuesdays at 5.30pm Christian Meditation Group
Wednesdays at 10am Eucharist followed by Morning Tea
Thursdays at 8.30am Morning Prayer and scripture readings followed by Meditation at 8.45am.
On the First Wednesday of the month the 10am Eucharist has an emphasis on healing with the opportunity of anointing.
On the Second Wednesday of each month the 10am Eucharist is held at Mercy Place Aged Care Facility
On the Third Wednesday of each month a 1.30pm Eucharist is held at Highgrove Aged Care Facility
Wednesdays Playgroup 9.30am – 11am (during school terms)
Parish Contacts
Vicar:  The Rev'd Grant Edgcumbe 193 Hotham Street East Melbourne
T: 9417 3341
Website: www.holytrinitymelbourne.org.au Email: office@holytrinitymelbourne.org.au
Vicar's Warden: Laurie Moore T: 9481-7335
People's Wardens:  Lynne Mitchell T:0412592005;
Sue Moses-Critchley 9486 3598
---
---
---