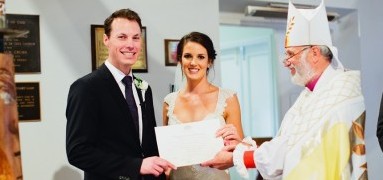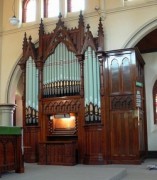 Dear Friends,
Sincere thanks to those who gave up their time to attend the AGM last Sunday – it was a good meeting and sets us up for what we all hope will be a better year ahead. Having said that 'omicron' the latest aberration of the Corona virus seems to be gathering momentum and has the potential to derail much of what we have gained by way of freedoms. Let's not be dismayed by this, let's not be swamped by the press reports and their use of sensational words like 'surge' and 'rages' and the like. Rather, let us remind ourselves that we have done extremely well against all the preceding forms of the virus and we will again. Let us be careful but not obsessive. There is an advertisement online at the moment urging people to buy this particular plastic device which you keep in your car and take out when you go to the petrol station so that you can wrap the handle of the pump in it and thereby protect yourself from the most germ laden surface in our society. It is alleged that petrol pumps are more germ laden than toilets – who knew?
It is easy to become frightened and focussed on things that at the end of the day we have little or no control over. There will be constant new strains of this virus and if we go into a panic with each new one we will all go crazy. Let's relax as much as possible confident that we have overcome and we will continue to do so.
I hope the daily prayers for Advent are encouraging.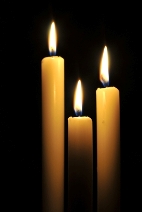 O holy God,
in reverence, we vest ourselves in
tallits and kippahs,
sackcloths and chasubles,
suits and dresses,
hijabs and turbans,
skullcaps and veils.
Called into community, we practice love together.
Open our eyes to see faithful hearts through our vestments.
Call us together to a place where love trumps fear,
where hate, intolerance, hostility and violence have no place.
Here, there is
room for all,
food for all,
money for all.
Love for all.
In compassion, weave our assorted assemblies together
into the Beloved Community that you dream we can be.
Amen.
Blessings
Grant
STREAMED SERVICES 
Pentecost 24 November 7th 2021    https://www.youtube.com/watch?v=Qo5tx68T9g8
Pentecost 25 November 14th 2021 https://www.youtube.com/watch?v=rnf0D9txiRQ
---
Worship at Holy Trinity each week
Sunday: 8am Eucharist; 10am Sung Eucharist and Morning Tea
Tuesdays at 5.30pm Christian Meditation Group
Wednesdays at 10am Eucharist followed by Morning Tea
Thursdays at 8.30am Morning Prayer and scripture readings followed by Meditation at 8.45am.
On the First Wednesday of the month the 10am Eucharist has an emphasis on healing with the opportunity of anointing.
On the Second Wednesday of each month the 10am Eucharist is held at Mercy Place Aged Care Facility
On the Third Wednesday of each month a 1.30pm Eucharist is held at Highgrove Aged Care Facility
Wednesdays Playgroup 9.30am – 11am (during school terms)
Parish Contacts
Vicar:  The Rev'd Grant Edgcumbe 193 Hotham Street East Melbourne
T: 9417 3341
Website: www.holytrinitymelbourne.org.au Email: office@holytrinitymelbourne.org.au
Vicar's Warden: Laurie Moore T: 9481-7335
People's Wardens:  Lynne Mitchell T:0412592005;
Sue Moses-Critchley 9486 3598
---
---
---