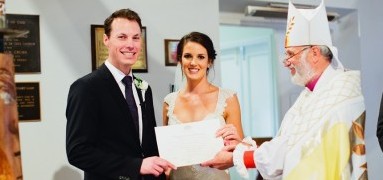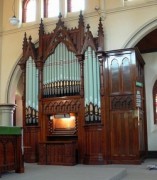 B

ecause of the Coronavirus all services and activities 
at Holy Trinity 
are suspended  until further notice.
 Easter services can be followed on YouTube as follows:
LENT 5  https://www.youtube.com/watch?v=l9U6lYLMs-Q
PALM SUNDAY: https://www.youtube.com/watch?v=bTGgL8JYKUg&t=53s
GOOD FRIDAY: https://www.youtube.com/watch?v=VJki_38rwJA
LIGHTING OF THE PASCHAL CANDLE: https://www.youtube.com/watch?v=KQjFvGUNaJg
EASTER EUCHARIST: https://www.youtube.com/watch?v=WAqGD75QBFY
EASTER 2: https://www.youtube.com/watch?v=3QVCg34vTgg&t=34s
EASTER 3/ANZAC DAY: https://youtu.be/8uHwUYQronQ
EASTER 4: https71 WordPress Update, 3 Plugin Updates, 3 Theme Updates://www.youtube.com/watch?v=GQyP4FitR4g&feature=youtu.be
EASTER 5: https://youtu.be/Beor4P9bTfE
EASTER 6: https://youtu.be/wQNH4DA_YJ6
EASTER 7: https://www.youtube.com/watch?v=3vTiklUOit8
PENTECOST 2020 https://www.youtube.com/watch?v=AJ-l_XoqCmU
TRINITY SUNDAY 2020 https://youtu.be/12KpdY36GPM
PENTECOST 2 – 14 JUNE 2020 https://www.youtube.com/watch?v=a0CkEjTeBHw
BIRTH OF ST JOHN THE BAPTIST: https://www.youtube.com/watch?v=wDk2g2_IuCU
STs PETER & PAUL: https://www.youtube.com/watch?v=JPRpbDzEe6k
PENTECOST 5 – 5TH JULY https://www.youtube.com/watch?v=Asv-AooUx2I
A Prayer
Keep us, good Lord,
Under the shadow of your mercy
In this time of uncertainty and distress.
Sustain and support the anxious and fearful,
And lift up all that are brought low,
That we might rejoice in your comfort
Knowing that nothing can separate us from your love. Amen.
May you find blessing and peace at this difficult time.
Grant.
\
Dear Friends,
As our isolation continues I was starting to tire of the constant reference to Covid-19 on radio, television and newsprint until the other night SBS was running an ad for multi lingual understanding of the crisis where they referred to it as Covid dieci-nove! I don't know about you but that to me almost, almost makes it sound romantic. Of course it is not romantic but serious and as we continue in lockdown and perhaps start to feel a little badly done by let us turn our thoughts to those who faced the crises of war on numerous occasions during our history. Let us remember the young who bravely left the security of this nation and their homes and loved ones to fight in foreign places. Those who spent months in the open with little to eat, no warm showers or clean clothes and certainly no way of communicating like we enjoy.  Let us remember those trapped in the dank jungles of South East Asia under constant threat of attack and disease and those who had bombs raining down on them in Europe.
Our recalling of some of what our predecessors endured may put our current plight into some sort of perspective.
"Lest we forget !"
A postscript:
It seems to me that one of the things our forebears went to war to defend was freedom. In 1972 my Grandmother remarried and her second husband was a Chinese man from Hong Kong; mixed race marriages these days are much more common than in those days and I am ashamed to say that my cousin would not allow my grandmother's husband into her house because he was Chinese. Some of the scenes we have witnessed this week of Asian people being attacked and abused in the street make me cringe and ashamed. The greatness of this country is its ability to welcome and embrace people from all over the planet – let us pray that fear and ignorance will not triumph during this time of great threat but we may continue to be a people of love, acceptance and embrace. I have Chinese friends who now when they go shopping wear a mask, not because of the virus, but in the hope they will not be identified as Asian. As the Prime Minister says, this has got to stop!
Blessings in this time of relaxation and renewal,
Grant
---
Worship at Holy Trinity each week
Sunday: 8am Eucharist; 10am Sung Eucharist and Morning Tea
Tuesdays at 5.30pm Christian Meditation Group
Wednesdays at 10am Eucharist followed by Morning Tea
Thursdays at 8.30am Morning Prayer and scripture readings followed by Meditation at 8.45am.
On the First Wednesday of the month the 10am Eucharist has an emphasis on healing with the opportunity of anointing.
On the Second Wednesday of each month the 10am Eucharist is held at Mercy Place Aged Care Facility
On the Third Wednesday of each month a 1.30pm Eucharist is held at Highgrove Aged Care Facility
Wednesdays Playgroup 9.30am – 11am (during school terms)
Parish Contacts
Vicar:  The Rev'd Grant Edgcumbe 193 Hotham Street East Melbourne
T: 9417 3341
Website: www.holytrinitymelbourne.org.au Email: office@holytrinitymelbourne.org.au
Vicar's Warden: Laurie Moore T: 9481-7335
People's Wardens:  Lynne Mitchell T:0412592005;
Sue Moses-Critchley 9486 3598
---
---
---