Dear Friends,
Greetings from a lovely warm but greatly depleted Bangkok.  This city has a population of around 16 million people and has had the excitement and vibrancy of New York – sadly not anymore – the airport was near deserted, the hundreds of touts pressing you for business are all gone for now, the chaotic roads are calm, the many small family restaurants that we have been visiting for years are boarded up and closed, the trains, usually packed have few passengers, money changers once on every corner are all gone, probably millions of people are out of work and disappeared – it's sad, bordering on tragic. Everyone, absolutely everyone wears a mask seemingly without complaint and the few people still working seem pleasant and happy in the face of this horrendous epidemic. There is almost no social security in Thailand so we wonder how people have or are living. The major hotels have few lights on and where we are staying has a skeleton staff only.
Melbourne was hit hard by covid but seems to be recovering well although so many seem to think it still terrible – Melbourne is blissfully fortunate compared to what we see here. Give thanks to God each day that we live in Melbourne even if we experience minor inconveniences and perhaps spare a thought for parts of the world where this virus has done immeasurable and deep deep damage.
Stay safe everyone
Grant.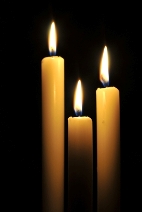 The gospel calls us to be people of Hope even in the darkest hour. Maybe you can find time to say an extra prayer for all those in such desperate circumstances in Australia and the rest of the world?
I offer you this prayer that hopefully you will find time to pray each day_
God of the nations, whose sovereign rule brings
justice and peace,
have mercy on our broken and divided world.
Shed abroad your peace in the hearts of all
and banish from them the spirit that makes for war,
that all races and peoples may learn to live
as members of one family
and in obedience to your law,
through your Son, Jesus Christ, our Lord. Amen.
The Australian Prayer Book.
BEETHOVEN
VIOLIN AND PIANO RECITAL 
Susan Pierotti violin    Brian Chapman piano
Sonata for violin and piano in F, no. 5, Op. 24, 'Spring'
Sonata for violin and piano in G, no. 10, Op. 96
Andante favori for piano in F, Wo0 57
Sonata for violin and piano in C minor, no. 7, Op. 30 no. 2
Holy Trinity Anglican Church, East Melbourne
Sunday 22 May 2022, 2.30 pmTickets: Adult $25, 
Concession $20, Students $15
https://www.trybooking.com/BZFQW or
at the door (cash please)
---
Worship at Holy Trinity each week
Sunday: 8am Eucharist; 10am Sung Eucharist and Morning Tea
Tuesdays at 5.30pm Christian Meditation Group
Wednesdays at 10am Eucharist followed by Morning Tea
Thursdays at 8.30am Morning Prayer and scripture readings followed by Meditation at 8.45am.
On the First Wednesday of the month the 10am Eucharist has an emphasis on healing with the opportunity of anointing.
Wednesdays Playgroup 9.30am – 11am (during school terms)
Parish Contacts
Vicar:  The Rev'd Grant Edgcumbe 193 Hotham Street East Melbourne
T: 9417 3341
Website: www.holytrinitymelbourne.org.au Email: office@holytrinitymelbourne.org.au
Vicar's Warden: Laurie Moore T: 9481-7335
People's Wardens:  Lynne Mitchell T:0412592005;
Sue Moses-Critchley 9486 3598
---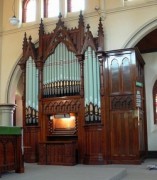 ---
---