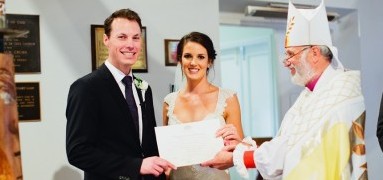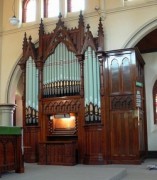 Dear Friends,
As we come out of lockdown and breathe long sighs of relief that we can gather together again for worship let's remember that the battle against the virus is not yet complete. Let us also remember that we are Australians as we try to put the divisions that seem to have arisen between our states behind us. The great poet Henry Lawson wrote a fabulous poem during the first World War called 'Fighting Hard' and in it he covers all the states of the Commonwealth but here I will just recite two for us:
Fighting hard for fair Victoria, and the mountain and the glen;
(And the memory of Eureka – there were other tyrants then),
For the glorious Gippsland forests and the
World's great Singing Star-
For the irrigation channels where the cabbage gardens are –
Fighting hard.
 I particularly love the 5th stanza which seems almost prophetic in some ways;
Fighting hard for little Tassy,
Where the apple orchards grow;
(And the Northern Territory just to give the place a show),
Fighting hard for Home and Empire, while
The Commonwealth prevails –
And, in spite of all her blunders,
Dying hard for New South Wales.
Dying Hard.
Each stanza amplifies certain characteristics of each state demonstrating Lawson's great understanding and empathy for this country. It's a real gem and our prayer might be that our political leaders, in fact all of us might grasp what Lawson saw and get together to fight for this extraordinary and wonderful country. Like much of Lawson it is good natured with a sting and reminds us that all we have, our freedom and wealth comes with hard work and fighting.
We have done well in these various lockdowns and as we rejoice in the coming freedoms let us keep up the fight for all that is good in Australia! Stay safe.
Grant.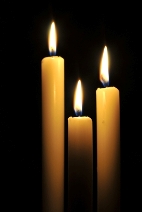 Lighten our darkness, Lord we pray, and by your great mercy defend us from all perils and dangers of        this night; for the love of your only Son, our Saviour Jesus Christ our Lord. Amen.
  Or 
Grant us, Lord, the lamp of charity which never fails, that it may burn in us and shed its light  on those      around us , and that by its brightness we may have a vision of that holy City, where dwells the true and      never-failing light, Jesus Christ our Lord. amen.
Worship at Holy Trinity each week
Sunday: 8am Eucharist; 10am Sung Eucharist and Morning Tea
Tuesdays at 5.30pm Christian Meditation Group
Wednesdays at 10am Eucharist followed by Morning Tea
Thursdays at 8.30am Morning Prayer and scripture readings followed by Meditation at 8.45am.
On the First Wednesday of the month the 10am Eucharist has an emphasis on healing with the opportunity of anointing.
On the Second Wednesday of each month the 10am Eucharist is held at Mercy Place Aged Care Facility
On the Third Wednesday of each month a 1.30pm Eucharist is held at Highgrove Aged Care Facility
Wednesdays Playgroup 9.30am – 11am (during school terms)
Parish Contacts
Vicar:  The Rev'd Grant Edgcumbe 193 Hotham Street East Melbourne
T: 9417 3341
Website: www.holytrinitymelbourne.org.au Email: office@holytrinitymelbourne.org.au
Vicar's Warden: Laurie Moore T: 9481-7335
People's Wardens:  Lynne Mitchell T:0412592005;
Sue Moses-Critchley 9486 3598
---
---
---