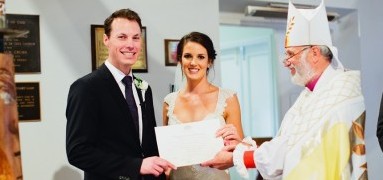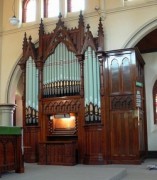 B

ecause of the Coronavirus all services and activities 
at Holy Trinity 
are suspended  until further notice.
 Easter services can be followed on YouTube as follows:
LENT 5  https://www.youtube.com/watch?v=l9U6lYLMs-Q
PALM SUNDAY: https://www.youtube.com/watch?v=bTGgL8JYKUg&t=53s
PALM SUNDAY – 5TH APRIL 2020
Dear Friends,
My late grandmother had the habit of removing her false teeth and then grabbing us when we were children and shrieking, 'come on, give us a cuddle' this is one of the funniest and warmest memories I have of her. Who doesn't love being cuddled, teeth or no teeth? Human touch is one the great gifts we have from God and the current situation is difficult and demanding as not only are we forbidden touch but even seeing our friends and family. Having said that physical touch is not the only 'touch' we experience as humans, all of us have been touched by a beautiful piece of music, poetry or art. So during this confinement let us concentrate on being touched in other ways, touched by God as we contemplate and consider the events of this Great Week, touched by silence which is also a gift, touched by memory and love of those who have died.
Embrace this enforced isolation if you can, think of the great eremites of the desert and pray that something  great and wonderful will emerge from this crisis. On Good Friday the world abandoned all hope, three days later the world rejoiced and was glad. Maybe this will be more than three days but there is new life around the corner of the virus.
Bless you all as you pray and think on these things, it is a wonderful opportunity to be still and know God.
Grant
A Prayer
Keep us, good Lord,
Under the shadow of your mercy
In this time of uncertainty and distress.
Sustain and support the anxious and fearful,
And lift up all that are brought low,
That we might rejoice in your comfort
Knowing that nothing can separate us from your love. Amen.
May you find blessing and peace at this difficult time.
Grant.
---
Worship at Holy Trinity each week
Sunday: 8am Eucharist; 10am Sung Eucharist and Morning Tea
Tuesdays at 5.30pm Christian Meditation Group
Wednesdays at 10am Eucharist followed by Morning Tea
Thursdays at 8.30am Morning Prayer and scripture readings followed by Meditation at 8.45am.
On the First Wednesday of the month the 10am Eucharist has an emphasis on healing with the opportunity of anointing.
On the Second Wednesday of each month the 10am Eucharist is held at Mercy Place Aged Care Facility
On the Third Wednesday of each month a 1.30pm Eucharist is held at Highgrove Aged Care Facility
Wednesdays Playgroup 9.30am – 11am (during school terms)
Parish Contacts
Vicar:  The Rev'd Grant Edgcumbe 193 Hotham Street East Melbourne
T: 9417 3341
Website: www.holytrinitymelbourne.org.au Email: office@holytrinitymelbourne.org.au
Vicar's Warden: Laurie Moore T: 9481-7335
People's Wardens:  Lynne Mitchell T:0412592005;
Sue Moses-Critchley 9486 3598
---
---
---