What's on
At Holy Trinity we have many events on all year round. During the football season we hold 
sausage sizzles
 with the profits shared between us and outreach projects. Regular Sunday afternoon 
concerts
 are held and we have a large 
Book Fair
 every second year. We have recently started 
Sunday Forum
 sessions where speakers are invited to present us with information about outreach and other activities, and to interact with the attendees. Discussions have involved St. Mark's Community Centre, Occupy London and Occupy Melbourne activities, among others. We also hold regular functions and activities such as 
Mini Markets, parish lunches 
and functions acknowledging
 parishioners milestones.
We host also host 
playgroups
,
Christian
meditation groups 
and
 Book Cafe
 in addition to regular and special services.  Our calendar below shows you what's on this month and in the coming months.  We hope to see you soon at Holy Trinity.   Please visit our
calendar of events
for further details.
Playgroup
A Wednesday morning Playgroup has been instituted and has been running successfully with the assistance of Dorothy Hughes. Come and meet The Hippo and connect with other families at Holy Trinity Playgroup meets on Wednesdays during school terms, 9.30am – 11.00am. The playgroup welcomes babies and children (0-5) and their carer for a morning of fun, friendship and activities and play experiences to cater for the developmental needs of each child. Enquiries: 0412 486838 margaretjwebster@hotmail.com. You can also view our 
calendar of events
 for further details.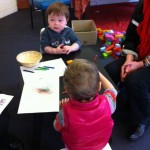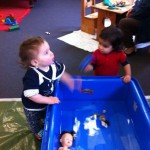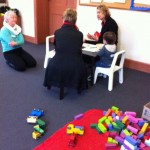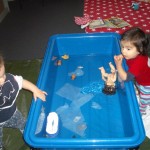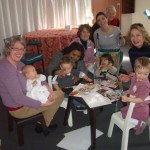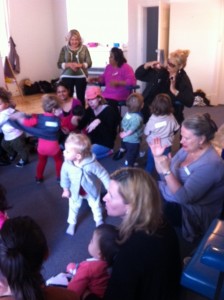 Christian Meditation Group
The group started meeting each week about 10 years ago. Members are drawn from the parish congregation, local East Melbourne residents, and several who travel considerable distances each week to our gathering, a tribute to the value placed on this form of contemplation. We are part of the World Community for Christian Meditation and the Australian Christian Meditation Community. We use materials supplied from those communities in our weekly gatherings. We aim to meet each week to keep continuity of the experience, and this meeting as a community helps maintain the discipline of twice daily meditation as recommended by the founder, Father John Main. We meet each Tuesday at 5.30 pm at the Church and the session is finished by 6.30. Gatherings are informal and people know they can come whenever they are able to attend and not feel guilty if they miss sessions. All are welcome to attend these sessions. 
what's on calendar
for details.
---
BAKER TRIO
Classics and Dance
Robin Baker Piano
Susan Pierotti Violin
Robert Ekselman Cello
Toe-tapping dances and soulful songs with Classical favourites – the Baker Trio presents another popular concert to delight and inspire.
WHEN: Sunday March 5 2017
5.30 – 6.30 pm (drinks till 7pm)
WHERE: Holy Trinity Anglican Church
(cnr Clarendon and Hotham Sts , opp. Fitzroy Gardens) East Melbourne
TICKETS: $30/$25 (incl. glass wine)
BOOK online at www.trybooking.com
ENQUIRIES T: 0435 073 247
E: susanp@iprimus.com.au
---
BACH – BEETHOVEN – LISZT
HOLY TRINITY ANGLICAN CHURCH
Clarendon Street East Melbourne
Thursday 16th March 6.30pm
Three legendary composers and three almighty works for the piano.
Bach's "Italian Concerto" for solo keyboard fizzes with energy and joy, whilst Beethoven's "Waldstein" Sonata dates from his famous 'middle period' and includes all the heroism and bravura of works such as the Fifth Symphony.
"Vallée d'Obermann" is surely one of Liszt's masterpieces.  Coming from the collection of pieces written during his 'years of pilgrimage' around Europe, this is a work which sees deep inner sadness transform itself into one of the most majestic of all finales for the piano.
As always, these concerts will conclude with complimentary drinks.
Thursday 16th March, 6.30-7.30pm\
TICKETS: $20/$25 available at the door
Enquiries: 9481 7335
Holy Trinity Anglican Church,  Clarendon Street, East Melbourne